Steve Yu, MD, FACOG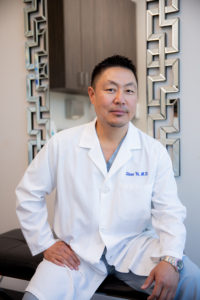 Dr. Steve Yu is a native to Southern California. After finishing residency at Case Western Reserve University in 2008, Dr. Yu has focused his entire medical practice on Minimally Invasive Gynecologic Surgery (MIGS). Dr. Yu started his career in Whittier, California and after 4 years he was recruited by UCLA due to his expertise in MIGS. During his tenure at UCLA as an Associate Professor, Dr. Yu performed the most MIGS in his Department. He has trained and taught nine classes of graduating chief residents and published numerous studies. Dr. Yu has also given many lectures and presentations at university hospitals and national conferences, such as AAGL.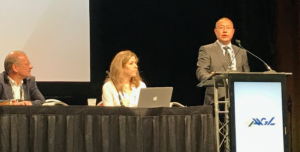 His philosophy in providing excellent surgical care for women is uterine-sparing minimally invasive procedures. He has performed over a thousand laparoscopic myomectomy procedures (minimally invasive procedure to remove fibroids from the uterus). These procedures resulted in countless women to be free from pelvic pain, urinary frequency and heavy menstruation while still preserving their fertility.
Dr. Yu does not perform hysterectomies unless it's absolutely necessary, which is rare in his opinion. Dr. Yu firmly believes that women historically have been mistreated when it comes to gynecologic surgical care, evident by the disproportional number of women who have had their uteri and/or ovaries removed.
Dr. Yu is also experienced in vaginal rejuvenation. He firmly believes that it is essential for a woman to feel absolutely comfortable and confident with her body, especially after childbirth. Dr. Yu also provides minimally invasive treatment for urinary incontinence without using any mesh material.
Hobbies and Interests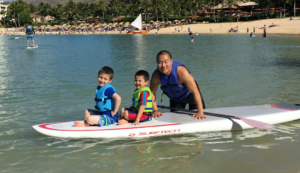 Dr. Yu loves to spend time with his two boys. He enjoys teaching them how to skateboard and surf. They also enjoy bike riding and camping.
While in high school Dr. Yu was an amateur skateboarder. Before starting college he had hopes of becoming a professional skateboarder. Today, Dr. Yu enjoys cycling and surfing in his free time.
Dr. Yu also enjoys cooking. Growing up in Los Angeles, he was inspired by Mexican and Korean cuisines. He has a profession kitchen at home and two outdoor kitchens, including an outdoor pizza oven and big green egg. He loves to cook for his family and friends.
Areas of Expertise
Dr. Yu is an expert at minimally invasive gynecologic surgery as well as vaginal rejuvenation. His success comes from thousands of procedures performed with the same goal in mind, to provide excellent surgical care for women while achieving their desired results!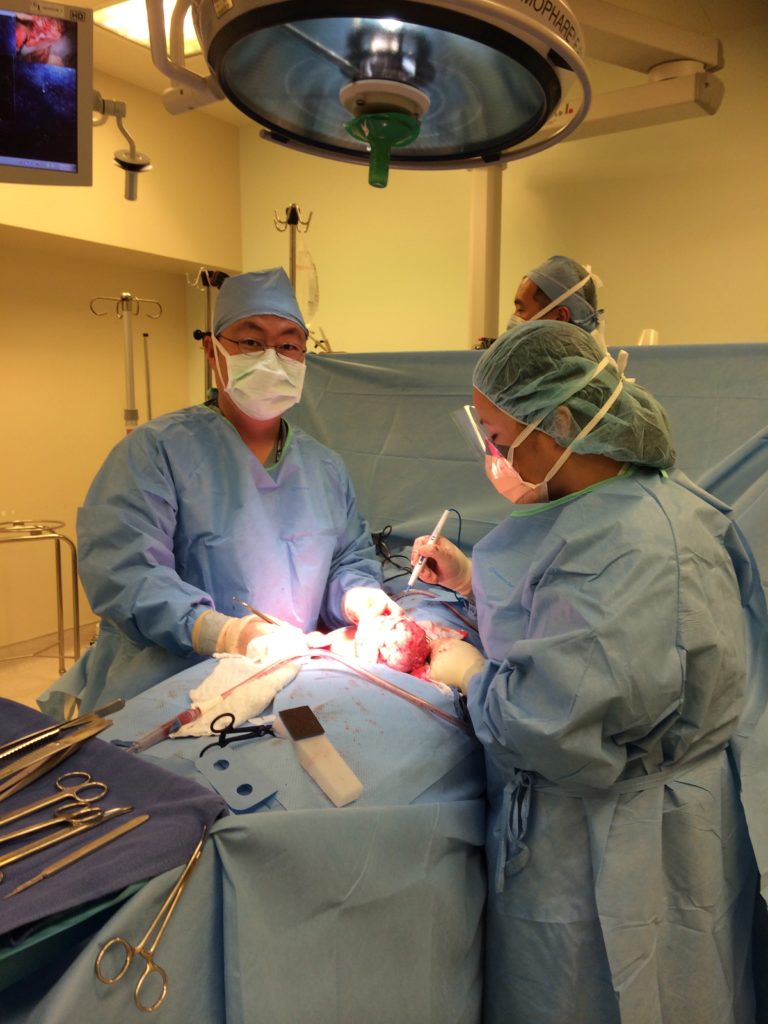 Dr. Yu employs the following procedures for uterine fibroid treatment, vaginal rejuvenation and incontinence surgery.
Fibroid Treatments:
Laparoscopic Myomectomy with Laparoscopic Ultrasound Guidance
Acessa Procedure
Hysteroscopic Myomectomy
Robotic Myomectomy
Laparoscopic Hysterectomy
Robotic Hysterectomy
Vaginal Myomectomy
Vaginal Rejuvenation:
Labiaplasty
Vaginal Reconstruction and Tightening
Clitoral Hood Reduction
Hymen Restoration
Labia Majora Remodeling
Minimally Invasive Urinary Incontinence Surgery:
Laproscopic Burch Procedure (does not use mesh)
Visit Dr. Yu
1617 Westcliff Drive, Suite 207
Newport Beach, California 92660
Get Directions