Dr. Terry Dubrow
---
Dr. Dubrow couples his outstanding professional credentials and ethics with a personalized approach to patient care and a keen eye for aesthetic beauty.
Mission Statement
To give the most beautiful cosmetic result possible and treat you with extreme kindness and respect.
~ Dr. Terry Dubrow
---
TERRY DUBROW, MD, FACS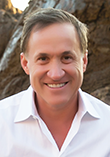 Plastic Surgeon Dr. Terry Dubrow was first introduced to American viewing audiences in 2004 when Fox aired its hit plastic surgery reality show, The Swan. Before he gained an international reputation for transformative cosmetic surgery work on television, Dr. Dubrow was already renowned throughout southern California for his highly successful plastic surgery practice based in Newport Beach, CA, where he continues to serve men and women in areas surrounding Orange County and worldwide.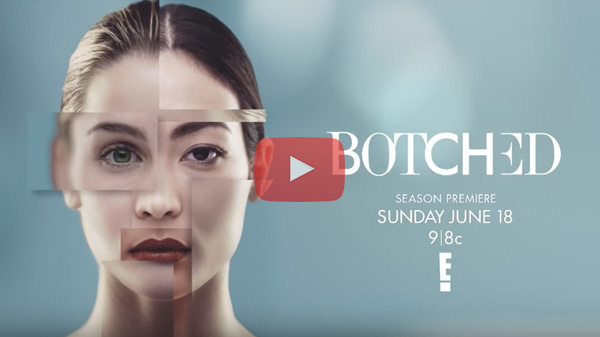 Plastic surgery has long been a passion for Dr. Dubrow, which helps set him apart in the highly competitive cosmetic and plastic surgery field. Dr. Dubrow began by serving a three-year fellowship at UCLA School of Medicine, where he was later appointed chief resident of general and plastic surgery. Dr. Dubrow continued on and developed his own private practice, which offers cosmetic and reconstructive plastic surgery in Newport Beach, CA. Prior to gaining national prominence through his television appearances, Dr. Dubrow had received glowing testimonials and doctor referrals that have firmly established his practice as a destination for local facelifts, rhinoplasty, tummy tucks, difficult breast revision cases, and other specialty procedures.
His talented work is performed according to his philosophy as a plastic surgeon, which demands that each member of his staff hold the patient's concerns, goals, and ambitions in the highest regard.
"I always treat the patient as a whole human being," says Dr. Dubrow, who advocates for minimal treatments that produce natural-looking results.
Each procedure is preceded by hours of extended consultations, where Dr. Dubrow and the patient forge a shared vision for the results they want to achieve. Patients are often pleasantly surprised as Dr. Dubrow helps them recognize their best features in the mirror and walks them through the procedures that will enhance their natural beauty and restore the look of vitality from their youth. Although Dr. Dubrow is famous for his stunning before and after plastic surgery transformations, his true passion is for creating "invisible plastic surgery results" where patients walk away looking and feeling more confident and more like themselves.
 Dr. Dubrow is certified by the American Board of Plastic Surgery and is a Fellow of the American College of Surgeons. As a certified expert for the California Medical Board, Dr. Dubrow plays an instrumental role in ensuring the competency and professional integrity of surgeons throughout California.
In addition to being a sought-after board-certified plastic surgeon, Dr. Dubrow is also an accomplished author. Dr. Dubrow co-authored his new book, Dr. and Mrs. Guinea Pig, with wife Heather Dubrow. Together they explore the multi-billion dollar anti-aging industry, giving you unique insight into which products, procedures, and treatments will leave you looking and feeling younger! Dr. Dubrow also co-authored the book The Acne Cure with New York Times bestselling author Brenda D. Adderly, MHA, which outlines a revolutionary treatment that has helped clear the complexions of numerous celebrities and high-profile television professionals. This treatment was pioneered at the Acne Clinic of Newport Beach, where Dr. Dubrow previously served as director. Dr. Dubrow has also published over 30 papers in peer-reviewed surgical journals, including Plastic and Reconstructive Surgery, The American Journal of Surgery, and the Journal of Surgical Research.
Following Dr. Dubrow's success as a featured surgeon on The Swan, his charismatic and knowledgeable presence remains a fixture on national television. He has appeared as an authority on plastic surgery, reconstructive surgery, and non-surgical cosmetic procedures on Good Day LA, The Early Show on CBS, Larry King Live, The View, Bridalplasty, and E!'s Botched.
In The

Media

Dr. Terry Dubrow featured on Media Planet: Future of Health Care: Avoiding a "Botched" Cosmetic Procedure
Stay

Connected
@drdubrow
follow on instagram