WHAT IS A TUMMY TUCK?
Tummy tuck surgery, also known as "abdominoplasty," is a procedure designed to noticeably improve the appearance of the stomach by tightening the abdominal muscles and removing excess skin and fatty tissue. Women and men of all ages typically desire this cosmetic procedure when diet and exercise fail to provide them with satisfactory results.
THE BENEFITS OF A TUMMY TUCK
Improved self-confidence
Enhanced body contour
Clothing fits better and is more comfortable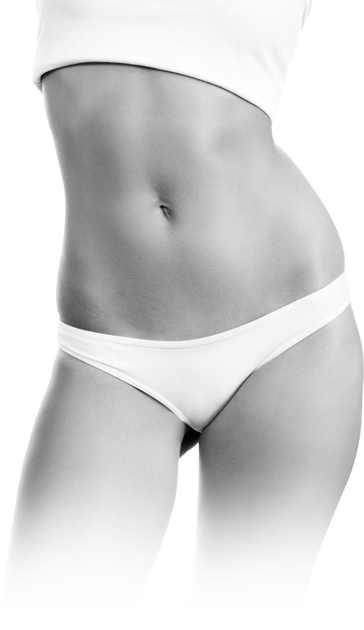 CHOOSING THE RIGHT TUMMY TUCK
Full Tummy Tuck
Removes excess skin and fat while tightening the abdominal wall. After the remaining skin is redraped, the navel may also be repositioned.
Partial Tummy Tuck
This is often referred to as a "mini tummy tuck" because it focuses on removing just the excess skin and fat below the navel.
Schedule a Consultation with Dr. Dubrow
FAQs
Who are the best candidates for tummy tuck surgery?

Ideal candidates for tummy tuck surgery are in relatively good health and have permanently stretched skin and stubborn fat deposits in their abdominal area.

How long does the recovery process take?

The amount of downtime needed to recover from a tummy tuck depends on factors that are unique to the individual. However, most patients can return to work 7 to 10 days after surgery and usually make a full recovery after about a month.

How much does a tummy tuck cost?

The total cost of a tummy tuck depends on the severity of stretched skin and how much excess fat exists. During your personalized consultation, Dr. Dubrow will evaluate you and determine the price of the procedure.

How long will the results of a tummy tuck last?

The results of a tummy tuck are expected to be permanent as long as the patient maintains their weight and does not have future pregnancies.
In The

Media

Dr. Terry Dubrow featured on Media Planet: Future of Health Care: Avoiding a "Botched" Cosmetic Procedure
Stay

Connected
@drdubrow
follow on instagram