CANKLE REDUCTION
Poorly defined ankles that lack graceful contours can cause the transition from the calf to the foot to be nearly indistinguishable. Often referred to as "cankles," this body anomaly can be embarrassing for both men and women, making cankle sufferers feel self-conscious about showing off their feet and legs. Unfortunately, cankles are not easy to get rid of. Even with diet, exercise, and weight loss, many people suffering from this condition have been unsuccessful in eliminating the appearance of cankles. For those who would like to correct this unflattering condition, Dr. Dubrow offers cankle reduction surgery.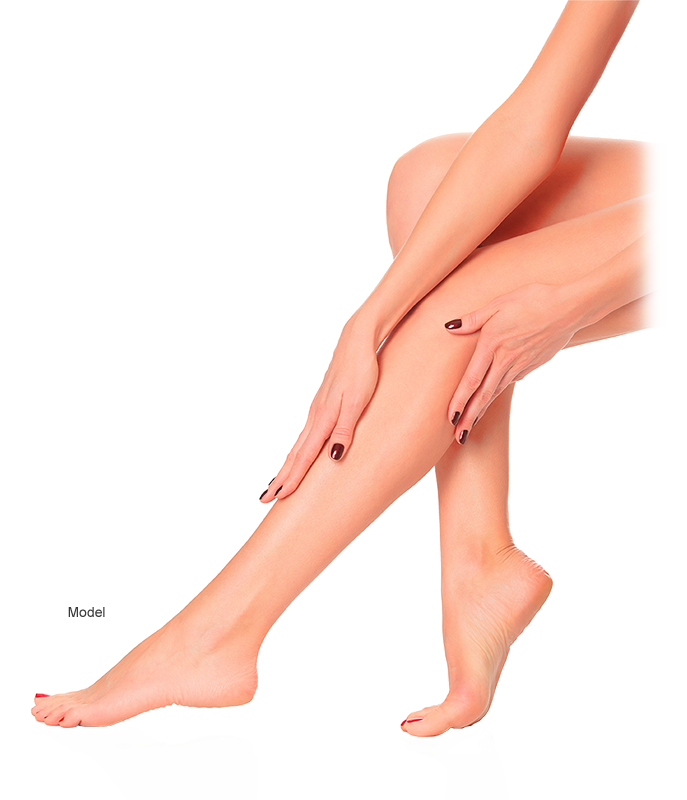 Slimmer Ankles
Dr. Dubrow will remove excess fat from the ankles and legs to shape new ankle contours, creating overall slimmer, more defined ankles. Patients who have undergone cankle reduction notice that their ankles are not only more lean and flattering but that they also complement the rest of the lower body.
More Defined Calves
In addition to creating lines and curves that provide defined ankles, Dr. Dubrow will sculpt the calves. With the ankles slimmer and with defined contours, patients can expect the calf muscles to appear more defined too. The calves will have a better shape and provide a more flattering "curve" to the overall contours of the leg.
Restored Confidence
With slimmer ankles and more defined calves, cankle surgery patients find they have more confidence in showing off their legs and feet. They discover that clothing and shoes they once steered away from are now a lot more flattering, and they are ready to let everyone see their new physique.
BEFORE & AFTER PHOTOS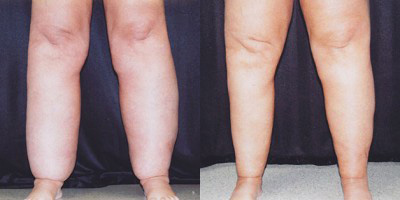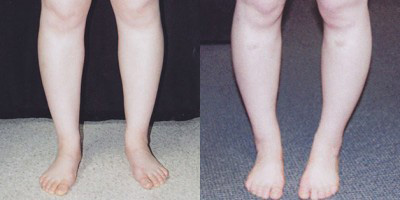 Schedule a Consultation with Dr. Dubrow
FAQs
What causes cankles?

Cankles can be caused by an accumulation of excess fat, the natural bone structure, muscular calves, swelling caused by a medical condition (edema), or genetics.

Who is the best candidate for cankle reduction surgery?

Someone who has realistic expectations, is in good health, and would like to get rid of cankles may be a good candidate for this surgery.

How is the procedure performed?

Cankle reduction surgery is performed using liposuction to remove excess fat and sculpt the area between the calves and feet. To ease patient discomfort during surgery, a local anesthetic and IV sedation is used. Each surgery is tailored to the patient's individual goals, and Dr. Dubrow incorporates the best technique for them to attain beautiful, defined curves in the calves and ankles.

What is the recovery time for cankle reduction surgery?

Cankle reduction surgery is performed using liposuction, which may involve a few weeks of recovery. For the first week or two, patients will experience swelling, bruising, and minimal pain. Additionally, patients should refrain from any strenuous exercise or physical activity, especially anything that involves applying pressure to the legs, feet, or ankles.

Will there be scarring after cankle reduction surgery?

A small incision will be made when performing surgery, and any scars associated with surgery will typically fade over time. Depending on how the patient cares for scars after surgery and their skin tone, scars may not even be noticeable at all.

How long do the results last?

Cankle reduction surgery involves the use of liposuction to remove excess fat, and once specific fat is removed, it will not come back. However, new pockets of fat can accumulate as the remaining fat cells increase in size. Maintaining a healthy diet and exercise regimen will greatly reduce the chances of additional fat accumulation in the ankle and calf area.
In The

Media

Dr. Terry Dubrow featured on Media Planet: Future of Health Care: Avoiding a "Botched" Cosmetic Procedure
Stay

Connected
@drdubrow
follow on instagram