WHAT IS RHINOPLASTY?
Rhinoplasty is surgery of the nose that can correct a range of cosmetic and/or functional issues. This procedure improves the size, shape, and overall appearance of the nose and creates a nose that is in better harmony with the rest of the face. Rhinoplasty can also correct structural defects within the nasal passage that impair breathing.
THE BENEFITS OF RHINOPLASTY
Improves self-esteem and confidence
Balances the nose with the rest of the facial features
Alleviates breathing problems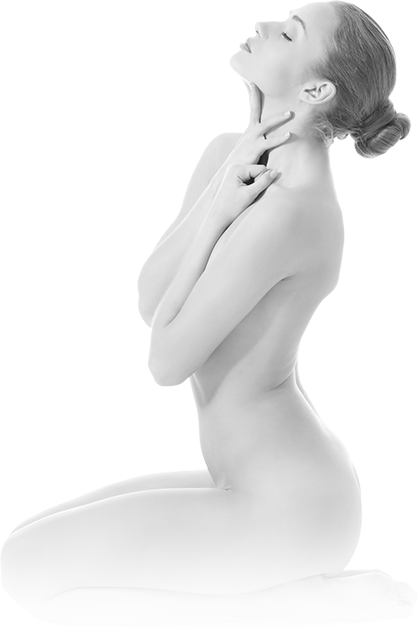 CHOOSING THE RIGHT RHINOPLASTY TECHNIQUE
Open Rhinoplasty
For the open rhinoplasty technique, Dr. Dubrow creates an inconspicuous incision along across the thin strip of tissue between the nostrils (columella). He then gently lifts the skin to access and reshape the underlying structures of the nose.
Closed Rhinoplasty
With the closed rhinoplasty technique, Dr. Dubrow carefully reshapes the nose through incisions hidden within the nostrils. This type of rhinoplasty results in no visible scarring.
Schedule a Consultation with Dr. Dubrow
FAQs
What specific aspects of the nose can be improved with rhinoplasty?

The shape and size of almost any characteristic of the nose can be improved with rhinoplasty, including the tip, nostrils, bridge, angle between the nose and upper lip, and the overall projection of the nose. A deviated septum can also be straightened to clear the nasal passage and improve breathing (known as septoplasty).

Is there an age requirement for a patient to undergo nose surgery?

Although there is not a specific age requirement for rhinoplasty candidates, most patients are at least 15 or 16 years old. Rhinoplasty candidates should have complete facial growth, be physically healthy, and desire the procedure to meet their personal desires rather than to meet someone else's ideal.

How long does nose surgery take?

Depending on the technique used and the alterations performed, nose surgery can take anywhere between one and two hours to complete.

What is the recovery like after rhinoplasty?

After rhinoplasty, the nose will be covered with bandages, and packing or a splint will be placed inside the nose to support it as it heals. Most patients return to work after one week, and the majority of swelling usually takes a few weeks to resolve. The nose may continue to change slightly over the next year as it heals and swelling fully resolves.

How long will the results of rhinoplasty last?

The results of rhinoplasty are generally permanent, and the nose will continue to age naturally with the rest of the facial features.
In The

Media

Dr. Terry Dubrow featured on Media Planet: Future of Health Care: Avoiding a "Botched" Cosmetic Procedure
Stay

Connected
@drdubrow
follow on instagram