WHAT IS A MOMMY MAKEOVER?
Pregnancy can wreak havoc on a woman's body. It can leave her with a loose, stretched abdomen, sagging breasts, and excess fat and skin that she just can't get rid of. There are some parts of the body that diet and exercise simply can't restore to pre-pregnancy condition. That's why Dr. Terry Dubrow offers the Mommy Makeover. Comprised of various body contouring techniques, the Mommy Makeover is customized for each patient to take her from post-baby drab to new-mommy fab.
THE BENEFITS OF A MOMMY MAKEOVER
A toned, firm abdomen
Youthful, attractive breasts
Fit back into your pre-pregnancy clothes
Feel sexy and attractive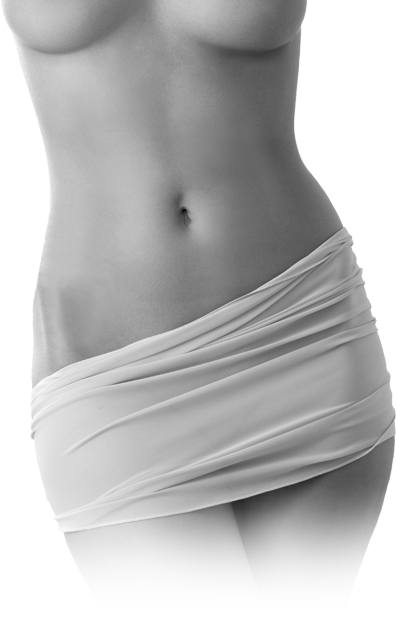 WHAT PROCEDURES ARE IN A MOMMY MAKEOVER?
Breast Lift
Women find that their breast tissue becomes stretched from the enlargement associated with pregnancy. While their breasts may be a pleasing size, the excess tissue causes them to have a saggy, unattractive appearance.
To correct sagging, the excess tissue and fat is removed and the breast is lifted and reshaped. This provides more perk and leaves a youthful breast appearance.
Breast Augmentation
For some women, the breasts lose volume and their attractive shape as a result of pregnancy and nursing. Other women decide that after having a child they are ready to have the breast volume they've always desired.
The insertion of implants can increase the size and enhance the shape of the breasts.
Tummy Tuck
To accommodate a growing baby, the abdominal muscles and skin rapidly stretch. This can ruin their elasticity, leaving them weak, and exercise does little to restore firmness.
By tightening the abdominal muscles and removing excess fat and skin, a more slender and toned midsection is created.
Liposuction
The body adds fat during pregnancy to prepare for the baby. Afterward, stubborn fat deposits can remain that diet and exercise can't seem to remove. Problem areas may include the buttocks, thighs, hips, abdomen, and bra line.
By removing excess fat deposits, problem areas are sculpted to have more pleasant contours.
Schedule a Consultation with Dr. Dubrow
FAQs
Do I have to undergo all of the procedures as a part of my Mommy Makeover?

Each Mommy Makeover is tailored to fit each patient's needs. You and Dr. Dubrow will discuss what you wish to achieve with your Mommy Makeover and choose what procedures will work best for you.

How long after my pregnancy should I wait before getting my Mommy Makeover?

Generally, you should wait at least six months after having a child before you undergo surgery. This gives the body a chance to correct its imperfections naturally. During this time, you should diet and exercise to help rid the body of as much fat as possible. This will also help strengthen your muscles. Women looking to have any form of breast surgery must wait until they have finished breastfeeding.

Will my Mommy Makeover prevent me from having kids in the future?

While the surgery itself won't prevent you from having kids in the future, it is suggested that you wait until you are finished having children before undergoing the procedure. Any pregnancies that occur after your Mommy Makeover can stretch the skin and muscles again, which may need to be corrected through additional surgeries.

Can I have multiple surgeries at once?

Depending on the severity of each procedure being performed, it is possible for multiple surgeries to be performed at once. The most common combinations are liposuction with a tummy tuck and breast lift with a breast augmentation.

What is the typical recovery time?

It usually takes about six weeks to fully recover from breast augmentation surgery, and it can take up to six months to fully recover from a tummy tuck. You shouldn't do any heavy lifting (kids, laundry, etc.) during recovery. Your surgeon will discuss with you how best to manage your life during your recovery period.

Will the results of my Mommy Makeover be permanent?

As long as you maintain a healthy lifestyle by dieting and exercising, your results should be long lasting. It is important to remember that future pregnancies and weight gain will affect the results of each procedure.
In The

Media

Dr. Terry Dubrow featured on Media Planet: Future of Health Care: Avoiding a "Botched" Cosmetic Procedure
Stay

Connected
@drdubrow
follow on instagram