Ear deformities resulting from a lack of development or injury can affect the size, shape, and protrusion of the ears. Overly prominent, enlarged, or misshapen ears often have a negative effect on a person's self-image and confidence.
To effectively improve the appearance of the ears, people of all ages undergo otoplasty. Commonly known as "ear surgery," this procedure improves a person's overall appearance by putting the ears in better balance with the rest of the face.
At his Newport Beach practice, Dr. Terry Dubrow regularly performs otoplasty to correct the following conditions:
Overly large ears (macrotia)
Protruding ears
Dissatisfaction with a previous ear surgery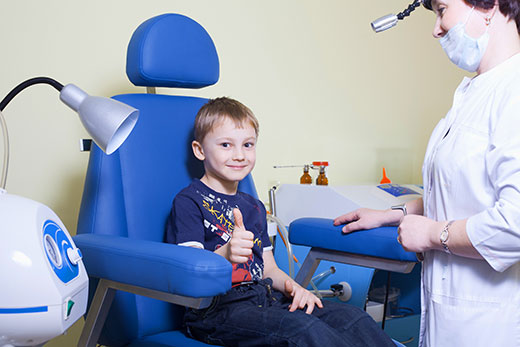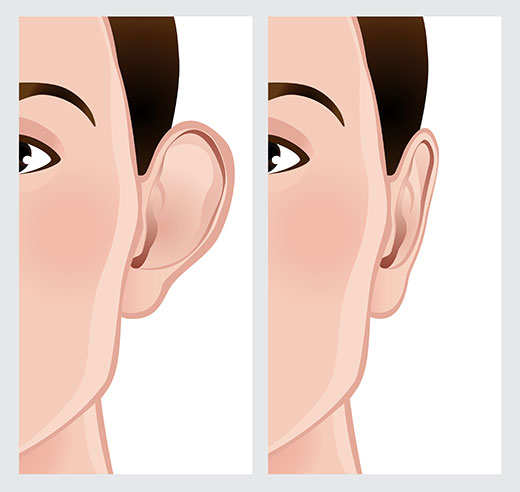 Candidates for Otoplasty
Ear surgery is most beneficial to individuals who are in good overall health with stable ear cartilage. Patients should choose to undergo surgery for themselves rather than to fulfill someone else's desires.
Ideal candidates for otoplasty have: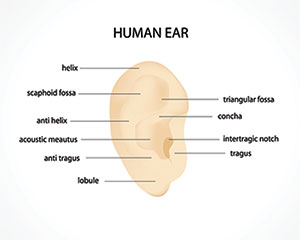 Ears that are fully grown
No serious medical conditions
Realistic expectations about the results
Otoplasty Procedure
Ear surgery is performed at our state-of-the-art facility on an outpatient basis. The entire procedure is performed with the patient under either local or general anesthesia and takes just a couple of hours to complete.
The size and protrusion of the ears will determine the specific technique used for otoplasty. In general, incisions are made on the back and in the folds of the ears. After the cartilage is reshaped, the incisions are closed with sutures to hold the ears in their new shape as they heal.
Since all incisions are placed in inconspicuous locations, patients do not have to worry about scars being noticeable after treatment.
Recovery From Otoplasty
Bandages will be wrapped around the ears once the procedure is finished. Prescribed medication and cold compresses can be used to alleviate any swelling and discomfort. Although most patients return to work after about a week, strenuous activities should be avoided for at least two weeks.
Results of Otoplasty
The results of ear surgery will become apparent in the coming weeks after the procedure. Results are generally permanent, and the ears will continue to age naturally over time.
To schedule a personal consultation with board-certified plastic surgeon Dr. Terry J. Dubrow, please call (949) 515-4111 or fill out our online contact form today. Dr. Dubrow has many years of plastic surgery experience and is dedicated to helping you achieve safe and effective results.
In The

Media

Dr. Terry Dubrow featured on Media Planet: Future of Health Care: Avoiding a "Botched" Cosmetic Procedure
Stay

Connected
@drdubrow
follow on instagram