WHAT ARE INJECTABLE FILLERS?
The natural aging process combined with factors like sun exposure and the daily stresses of life cause us to develop wrinkles and lose fullness in our faces. Injectable fillers offer a solution to fine lines and wrinkles by adding volume to the skin, and these have become one of the most desired cosmetic treatments for rejuvenating the face. At his Newport Beach practice, Dr. Dubrow offers a wide variety of FDA-approved fillers to help men and women of all ages restore youth and volume in their faces.
THE BENEFITS OF INJECTABLE FILLERS
Diminish the appearance of wrinkles and creases
Eliminate hollows and a "sunken in" facial appearance
Can enhance almost any area of the face
Help improve self-esteem and confidence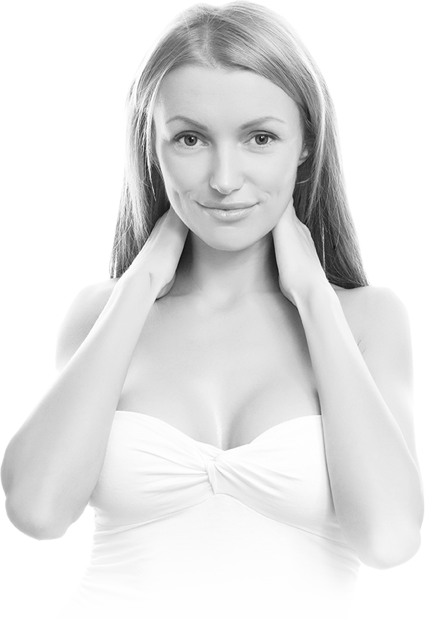 WHAT INJECTABLE FILLERS CAN I HAVE?
JUVÉDERM® XC
Made of a type of hyaluronic acid called HYLACROSS™ gel.
Adds volume to skin, especially around the nose and mouth.
RADIESSE®
A safe collagen alternative made of calcium hydroxyapatite spheres suspended in an aqueous gel.
Restores volume in the cheeks, area below the eyes, and nasolabial folds.
Restylane-L®
Made of all-natural hyaluronic acid.
Commonly used to treat cheeks and nasolabial folds.
Sculptra® Aesthetic
Made of poly-L-lactic acid.
Can treat the areas around the eyes and the nasolabial folds.
PREVELLE™ Silk
Like JUVÉDERM® and Restylane®, this product is made of hyaluronic acid.
Perlane®
Made of a hyaluronic gel similar to Restylane®.
Effectively adds volume to smile lines and the lips.
Schedule a Consultation with Dr. Dubrow
FAQs
Am I a candidate for injectable fillers?

The best candidates for fillers are physically healthy and are realistic about the outcome of treatment. Potential patients should refrain from smoking and taking anti-inflammatory drugs for at least two weeks before the procedure.

What is the recovery process like?

There is no downtime associated with injectable fillers, and patients are free to resume their daily life as soon as treatment is complete.

When will the results become apparent?

While some slight redness and swelling will be apparent directly after treatment is complete, the results are expected to be immediate.

How long can I expect the results to last?

The longevity of the results will depend on the type of filler used as well as the patient's unique facial characteristics and skin quality.

What is the total cost of treatment?

The cost of an injectable filler treatment varies depending on the fillers used and the number of areas that are treated. An exact price will be determined during your personalized consultation with Dr. Dubrow.
In The

Media

Dr. Terry Dubrow featured on Media Planet: Future of Health Care: Avoiding a "Botched" Cosmetic Procedure
Stay

Connected
@drdubrow
follow on instagram