How Can I Achieve the Best Cosmetic Surgery Results?
Posted November 22, 2017 in Best Cosmetic Surgery Results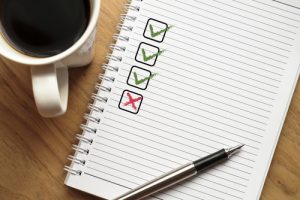 While the vast majority of plastic surgery patients are over the moon with their results, there will always be a few whose results do not match the ones they had imagined, and for these patients, this dissatisfaction can lead to regret or even revision surgery. The choice to undergo cosmetic surgery is not an easy decision for patients, and the fear of being dissatisfied with the results is part of what makes a hard decision even harder. For patients who have decided that cosmetic surgery is right for them, there are some key things to remember, which will help to achieve the desired results.
Finding the Right Plastic Surgeon For You
The most critical aspect in ensuring that you are pleased with your cosmetic surgery results is going to a reputable surgeon. While that may seem obvious, it doesn't make it any less true. There are multiple plastic surgeons in any area; however, you will find that a little research goes a long way in choosing the appropriate doctor for you. A surgeon who is certified by the American Board of Plastic Surgery (ABPS) has proven him/herself to be knowledgeable, confident, and experienced in the procedures they offer.
Having Realistic Expectations
A common cause for dissatisfaction comes from patient's expectations. Cosmetic surgery is meant to enhance the natural beauty that you already have. It is not designed to make you an entirely new person. While you can go into your consultation with a picture of Angelina Jolie and ask for her lips or her cheeks, you will not walk out of your procedure looking like her. If you have liposuction to tighten your "trouble areas" you will notice a significant improvement; however, you still may not have the physique of a Victoria's Secret model. The best cosmetic surgeries provide subtle, natural enhancements that create balance on your face and body. If you go into your consultation and procedure with this in mind, there is no reason you can't enjoy your beautiful results for years to come. It is also a good idea to look at the before and after patient photos of a specific surgeon to decide if those transformations are what you wish for yourself.
Follow Your Doctor's Instructions
While you may think your cosmetic surgery journey ends the moment you leave the care of your doctor, the recovery period is just as important in guaranteeing your desired results. It is essential to follow all of your doctor's recommendations during the healing process, like resting for several weeks or wearing protective garments. Your surgeon has performed these procedures many times, and they know what the recovery process involves. Proper healing will lead to better results.
Be Open and Honest With Your Surgeon
A healthy relationship between the patient and plastic surgeon is vital. There needs to be transparency and trust. During your consultation, let your surgeon know the reason you've decided to undergo cosmetic surgery, let them know if you have any concerns or hesitations, and ultimately, what you hope to achieve with your results. Cosmetic surgery is a gift for yourself and means something different to every patient. Your doctor knows, understands, and appreciates this, and wants to make sure that you are happy with your outcome.