Daddy Makeover
Posted September 30, 2013 in Gynecomastia Surgery, Liposuction, Tummy Tuck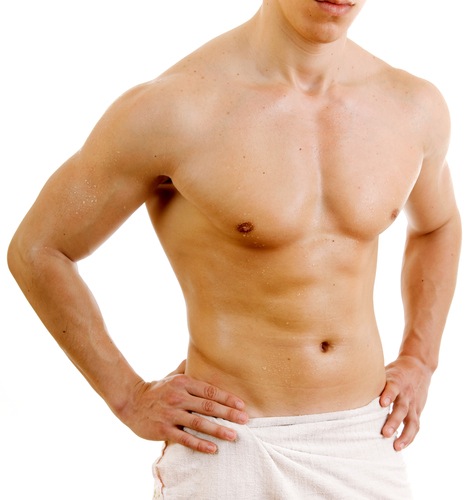 We all know the negative effects that pregnancy can have on a woman's body. To counter these physical changes, the "Mommy Makeover" (combination of breast and body procedures) was designed to restore a woman's body back to its pre pregnancy state. However, with the development of the "Daddy Makeover," now men are able to get a youthful, more attractive appearance in a single surgery as well.
A Daddy Makeover is a combination of cosmetic procedures, which includes:
Male Breast Reduction (Gynecomastia Surgery)
Enlarged male breasts, also called "gynecomastia," occur when excess deposits of localized fat accumulate in the chest area. Through tiny incisions, liposuction is used to suction out fatty tissue, while excess skin is excised and tightened to leave the chest firmer and more contoured.
The midsection is a common area for fat to collect, and it is often one the hardest areas to eliminate fat through diet and exercise alone. Fat deposits are removed using liposuction and the abdominal muscles are tightened to reveal a flatter and more defined stomach.
Liposuction is a body contouring procedure that slims various areas of the body to produce a slimmer, more attractive physique. It can be performed on various areas of the body, including the face, abdomen, thighs, arms, chest, and legs.
With the number of cosmetic procedures for men increasing more than 106% since 1997, there may be no better time to undergo your Daddy Makeover.
Dr. Terry Dubrow is certified by The American Board of Plastic Surgery (ABPS) and regularly helps men all over Southern California achieve a more attractive physical appearance at his Newport Beach practice. To schedule your consultation with Dr. Dubrow, please call (949) 515-4111 or fill out our online contact form.