New E! Series: Good Work
Posted May 19, 2015 in Television
New E! Series: Good Work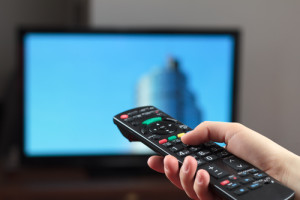 In April, the E! network premiered a new series called Good Work. The show features a three-person panel comprised of world-renowned plastic surgeon Dr. Dubrow, Drag Race's RuPaul, and celebrity makeup artist Sandra Vergara. Like E!'s already popular show Fashion Police, Good Work presents the same type of roundtable discussions, but celebrates and critiques cosmetic procedures undergone by celebrities.
The hour-long episodes feature celebrity guests who join the panel in deciding whether or not someone has had "good work" or "not so good work" done. Other pieces presented during each show include fun and informative opinions on the latest news in the world of plastic surgery and what innovative treatments are being offered.
As a complementary series to Botched (also starring Dr. Dubrow), Good Work allows the Newport Beach surgeon and his friends to display their light-hearted side to the audience.
Be sure to tune into E! at 10/9c for Good Work, and don't forget Botched at 9/8c on Tuesday nights to get your weekly dose of plastic surgery news.