The Best Ways to Prepare Your Skin for Summer
Posted April 24, 2015 in Laser Hair Removal, Skin Care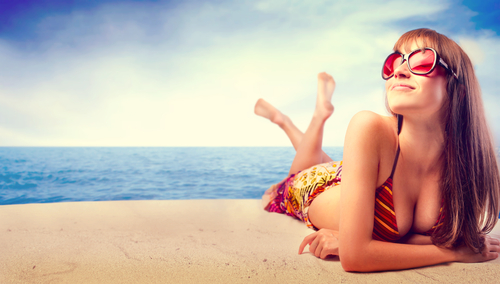 With June 21st, the first day of summer, not far away, the time for fun in the sun is approaching. And while you might already be beach-body ready, the condition of your skin may be another story. The natural aging process and sun exposure usually take the most tolls on the body, but they aren't the only aspects you should focus on.
While Dr. Dubrow offers a wide variety of skin care treatments that can effectively improve the appearance of your skin, we've provided some simple tips below that you can do on your own.
Exfoliate
Your skin cells are constantly dying no matter what season of the year it is. Exfoliating your skin on a daily basis removes dead cells and allows healthier cells to come to the surface and provide a more rejuvenated appearance.
Remove Hair (Without Irritation)
Living in Southern California often means hanging poolside and trips to the beach. Whether you choose shaving, waxing, or lasering, it's best to wear loose clothing to prevent ingrown hairs and use a product that contains glycolic acid to prevent irritation and bumps from forming.
Control Breakouts
Having acne on your body is no better than your face, especially during the summer. While a combination of exfoliating and using a cleanser that contains benzoyl peroxide works best for most people, a blue light laser may work better if you have sensitive skin or severe acne.
Eliminate Cellulite
While cosmetic treatment is highly recommended to provide lasting results, products that contain caffeine and theophylline can dehydrate fat cells and temporarily smooth out the skin.
For questions about the procedures we offer or to schedule a consultation with our Newport Beach practice, we encourage you to call (949) 515-4111 or fill out our online contact form today. As a board-certified plastic surgeon, Dr. Dubrow looks forward to seeing you soon!