What Is the Best Age for a Facelift?
Posted June 16, 2014 in Brow Lift, Eyelid Lift (Blepharoplasty), Facelift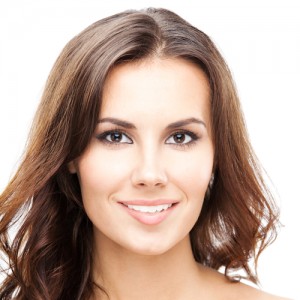 The condition of the skin is a key component to projecting a youthful facial appearance. Unfortunately, years of sun exposure, gravity, and the daily stresses of life accelerate the aging process, causing the onset of fine lines and wrinkles. As time passes, these conditions eventually develop into permanent creases and folds on the face.
When this occurs, people not only look older than they really are, but also suffer a loss of self-confidence as a result. To successfully diminish the signs of aging, women and men typically undergo facelift surgery. Also known as "rhytidectomy," more than 133,000 facelift procedures were performed in 2013 alone.
 Best Candidates for a Facelift
If you're like most people who are considering a facelift, then you've probably wondered if you should undergo the procedure at a certain age. Although people in their mid 40s often see the best results, the optimal age to get a facelift depends on each person's individual circumstances, which are unique to their face. In most instances, individuals in their 40s, 50s, and 60s are the best candidates for facelift surgery. However, anyone in good standing health who is beginning to notice the signs of aging on their face are good candidates. Therefore, rather than focusing on a specific age, look for the following signs of aging to determine the best time to seek a facelift:
Wrinkles underneath the eyes

Deep lines around the nose and the corners of the mouth

Loss of jawline definition caused by jowls

Excess fat deposits in the neck
Facelift Techniques
When you visit our Newport practice for your personalized consultation, Dr. Terry Dubrow will evaluate various aspects of your face to decide which facelift technique is best suited for you.
Traditional Facelift
Also known as a full facelift, this technique targets both the midface and neck by removing and resculpting excess skin and fat tissue.
Mini Facelift
This technique utilizes a limited incision and is intended for individuals who only need to rejuvenate the appearance of the lower face.
Neck Lift
When correction only needs to be made in the neck area, a neck lift is performed to excess fat tissue and smooth out the skin.
A facelift is often combined with other facial plastic surgery procedures, such as an eyelid lift (blepharoplasty) and/or brow lift, for more complete facial rejuvenation.
If you live in the Orange County area and wish to restore a more youthful appearance to your face, we welcome you to contact our practice by calling (949) 515-4111 or filling out our online contact form today. Dr. Terry Dubrow and his experienced staff look forward to meeting you and helping you achieve lasting results.