Always Undergo Injectable Treatments With a Professional
Posted April 01, 2015 in Injectable Fillers, Skin Care
Injectables Should Always Be Performed By a Professional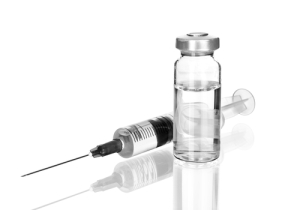 No matter your lifestyle or gender, developing the signs of aging is inevitable. And while the appearance of fine lines and wrinkles on your face may not seem too obvious when you're in your 20s, as you enter your 30s and beyond these conditions can worsen into deep creases and volume loss. To fight back against facial aging and achieve a more youthful appearance, men and women often seek cosmetic treatment with injectables.
Dr. Dubrow offers the following injectables at his Orange County practice:
BOTOX® Cosmetic: BOTOX® eliminates wrinkles on the upper and mid region of the face by temporarily preventing facial muscles from contracting.
JUVÉDERM® XC: A filler made from hyaluronic acid gel, JUVÉDERM® XC can instantly smooth away wrinkles from around the nose and mouth.
Restylane-L®: Another popular facial filler, Restylane-L® effectively adds volume to reduce wrinkles and folds in the face.
RADIESSE®: As an alternative to collagen, RADIESSE® immediately provides volume to areas like the cheeks and the eye area to eliminate the "sunken" appearance.
Prevelle Silk: Similar to Restylane-L® and JUVÉDERM® XC, Prevelle Silk is used to restore fullness to the face and lips.
Perlane®: Also made of hyaluronic acid, Perlane® is typically used to reduce wrinkles around the mouth and plump the lips.
Sculptra® Aesthetic: Made of poly-L-lactic acid, Sculptra® Aesthetic improves the fullness of the face and lips by replacing lost collagen.
While undergoing treatment with injectables and fillers is usually a fast process that involves simply injecting a small needle into the face, it should always be done by a certified professional. Dr. Dubrow performs injections for men and women of all ages on a regular basis and is certified by the American Board of Plastic Surgery (ABPS).
To schedule a consultation at our Newport Beach practice, feel free to call (949) 515-4111 or fill out our online contact form today. Dr. Dubrow and his well-trained staff look forward to seeing you soon and helping you achieve satisfying results.