Balancing Your Breasts
Posted March 26, 2015 in Breast Asymmetry, Breast Augmentation, Breast Implants, Breast Revision, Revision Surgery
Correcting Breast Asymmetry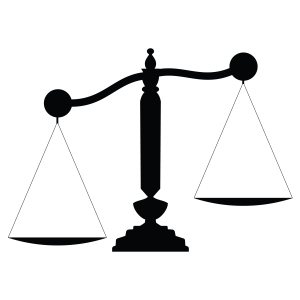 Breast asymmetry is quite common, affecting nearly half of all women. In most cases, the asymmetry isn't very noticeable, with only a few millimeters or centimeters difference between each breast. Aggressive cases of breast asymmetry are typically marked by one breast being a whole cup size larger than the other. It is for these extreme cases that breast correction surgery may be necessary.
Types of Breast Asymmetry
Breast asymmetry is where one breast has more volume than the other. When breasts are asymmetrical, they may:
be noticeably different in size
be different shapes
be in different locations on the chest
have different nipple locations
Options for Correction
For many women, breast asymmetry is embarrassing. It is difficult to find bras because their breasts are two different cup sizes. It can begin to impact their self-esteem and confidence in the bedroom. For these reasons, surgery to correct asymmetry may be the answer. Women can choose whether breast augmentation or breast reduction is the right procedure for their needs.
Breast augmentation surgery utilizes implants to increase the size and shape of the breasts. Implants work best when the patient wishes to increase the volume of both breasts. In this case, Dr. Dubrow can use two different-sized implants to create the appearance of similarly sized breasts. Typically, one implant shouldn't be used alone because it causes a difference in overall look and feel. One breast would hang and feel natural while the other would appear altered, and over time the breasts would continue to age differently.
For women who are happy with the size of their smaller breast, breast reduction is the right treatment for them.  Breast reduction removes excess breast skin and tissue, allowing them to be reshaped. This will create two breasts of similar size while allowing them to keep their natural appearance and feel. In some cases, a breast lift can be combined to correct sagging in either breast.
Breast Revision for Post-Augmentation Asymmetry
Breast augmentation for women who are seeking to increase the size of their breasts can sometimes result in asymmetrical breasts. Either the implant size is off in the first place, or a medical complication causes the implants to settle into different locations. For women with these cases, breast revision surgery may be need to correct the appearance of asymmetry.
The Outlook of Breast Correction
It is important to remember that asymmetry is quite common. Even with corrective surgery, breasts won't always be 100 percent symmetrical. For most cases, the natural difference won't be detectable. It is important, though, to always choose a surgeon who is qualified with years of skill because constructing breasts to be the same size and shape is a delicate procedure. Dr. Dubrow is highly qualified and believes that the goal of any procedure is to provide natural-looking results. His passion for plastic surgery allows him to correct even the most difficult cases of breast asymmetry.

To schedule your consultation with Dr. Dubrow today, call his Newport Beach practice at (949) 515- 4111 or fill out our online contact form here.