Capsular Contracture
Posted January 15, 2015 in Breast Augmentation, Breast Revision, Revision Surgery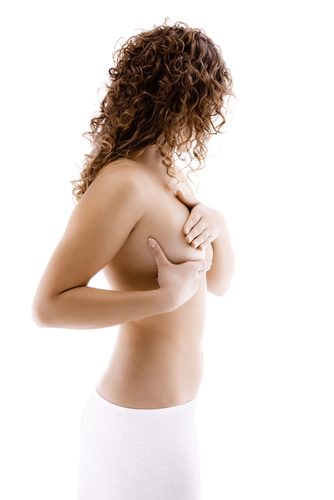 During a breast augmentation procedure, pockets are created in the breast tissue so implants can be inserted above or beneath the pectoral muscle. Normally, as the body begins to heal after surgery, scar tissue forms around the implant and aids to keep it in place. However, in some instances, an excessive amount of scar tissue envelops the implant. Known as capsular contracture, this condition can make the breast feel hard, distort its shape, and may even cause pain.
The Baker Classification scale categorizes capsular contracture into four specific grades:
Grade I: The breast is soft and appears normal and flexible (no contracture)
Grade II: The breast looks normal but feels hard
Grade III: The breast appears distorted and feels hard to the touch with minor pain
Grade IV: The breast is very distorted and hardened with exceptional pain
If you think that you may have capsular contracture, a secondary breast augmentation (breast revision) can correct your problem.
If you desire a revision procedure to eliminate capsular contracture and restore an attractive appearance to your breasts, you should:
Be in good overall health
Have a deformed or misshapen breast
Have pain in the breast(s)
Notice stiffness in the breast(s)
Have realistic expectations about the outcome of surgery
During your personalized consultation with Dr. Dubrow, one of the following techniques will be decided upon for treating capsular contracture.
Open Capsulotomy: This revision method is performed for patients who had saline or silicone implants placed above the pectoral muscle during their primary breast augmentation surgery. After incisions are made in the breasts, the capsules that surround the implants are opened to allow expansion.
Capsulectomy: Also known as "full implant capsule removal," this technique is performed when silicone implants display signs of trauma or rupture. After incisions are made in the breasts, scar tissue is removed, and old implants are exchanged for new ones.
A full recovery is made after just a couple weeks, and you can expect your results to be long lasting.
To contact our Newport Beach practice, call (949) 515-4111 or fill out our online contact form today. Our board-certified plastic surgeon, Dr. Terry Dubrow, and his caring staff look forward to meeting you soon!