When Your Plastic Surgery Doesn't Go Very Fantastic
Posted January 30, 2017 in Botched, Breast Asymmetry, Breast Augmentation, Breast Revision, Revision Surgery, Rhinoplasty, Tummy Tuck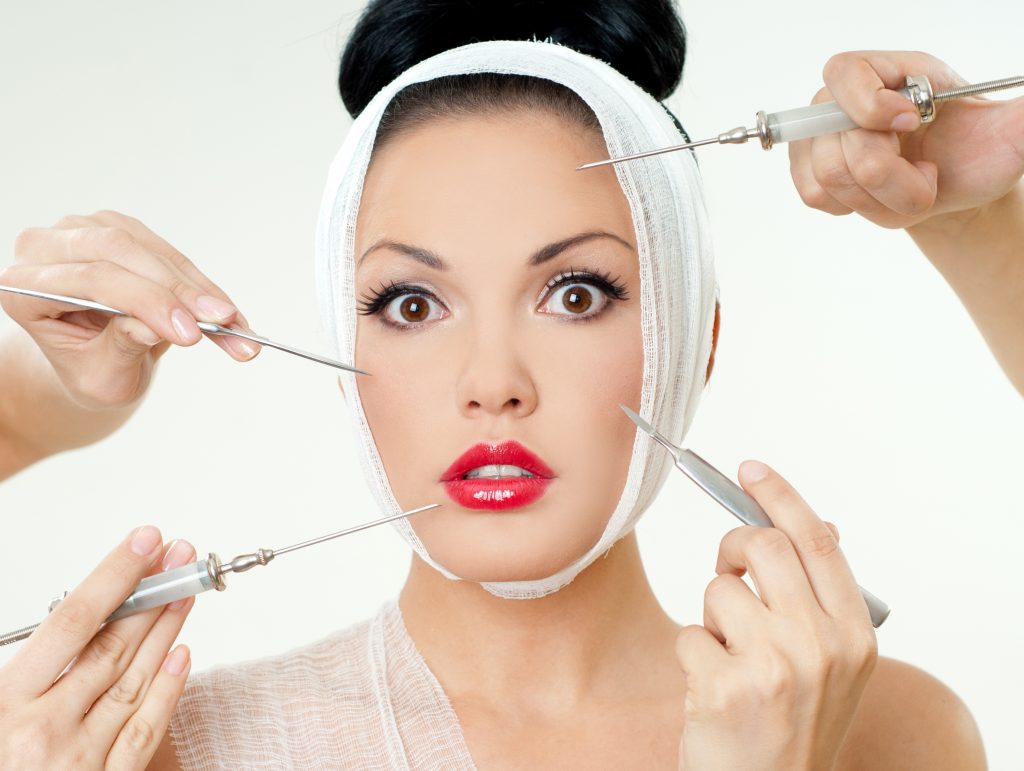 More people are seeking plastic surgery options to improve their appearance and help them feel better about their self-image. The overall goal of facial plastic surgery is to achieve results that look natural and create facial harmony. However, we have all heard the plastic surgery horror stories out there; there are times when the surgery does not go as planned.
Popular procedures such as breast augmentation, rhinoplasty, and tummy tuck surgery have been around for years, but there are circumstances when plastic surgery can go wrong. Maybe a patient didn't follow proper recovery instructions, or perhaps the surgeon didn't completely understand the results the patient was hoping to achieve. Dr. Terry Dubrow is a highly qualified plastic surgeon who specializes in revisional surgeries. If you have found yourself not feeling fantastic about your plastic surgery, he can help you achieve results that will make you happy and confident in showing them off.  
When Is It Time for Revisional Surgery?
When plastic surgery calls for a do-over, it is important that you have fully healed from your original procedure. Whether you have been left with horrible surgical scarring or have received unsatisfactory results due to an inexperienced surgeon, patients should wait at least six months to one year between surgeries. Often, procedures such as rhinoplasty or breast augmentation surgery do not reveal their final outcome until all residual swelling has subsided. Dr. Dubrow can evaluate your anatomy and help you decide if you are ready for revisional surgery.
Candidates for Plastic Surgery Revision
It is important that patients are in good health and have realistic expectations of the procedure before undergoing a revision. Patients who smoke should quit for at least two weeks before and two weeks after surgery. It is highly recommended that patients refrain from smoking entirely to ensure the best outcome and to achieve longer-lasting results. Plastic surgery may not be able to halt the aging process, but with a healthy diet and skin care regimen, patients are likely to maintain their results for many years.
Choosing Your Revision Plastic Surgeon
When looking for the right surgeon for your revisional surgery, it is crucial that you choose a professional who is not only qualified to perform plastic surgery but who also has the skills and expertise in performing your procedure.
Dr. Dubrow is a board-certified plastic surgeon who has performed a number of revisional surgeries for procedures such as breast augmentation, facelift surgery, liposuction, and rhinoplasty. As one of the most sought-after surgeons, he has proven his surgical art and skill on his hit television show, Botched. Dr. Dubrow strives to provide patients with natural-looking beauty without the telltale signs of cosmetic work.

If you are interested in revisional plastic surgery, Dr. Dubrow can help you achieve amazing results. Schedule your consultation today! Contact us by calling (949) 515-4111 or by filling out our online contact form.